News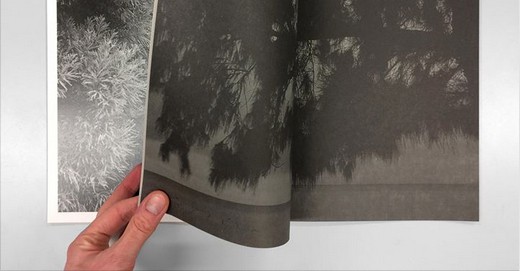 Publication 'blanco' launched at FOAM
march 9 19.00 - 20.30
With the designer Hans Gremmen / publisher Fw:books  I have created a new publication entitled BLANCO. The book is a double cahier in a canvas softcover and will include text by essayist Arjen Mulder. Price: € 27.50
It will be launched this March 9th at the FOAM Museum café from 19.00 – 20.30 in Amsterdam. Please do join me and publisher Fw:books to celebrate this new book with a signing and a drink!
-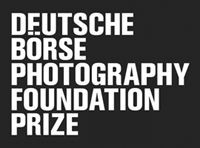 Deutsche Börse Photography Foundation Prize
march 3 – june 11 2017
I couldn't be more honoured to be shortlisted for the Deutsche Börse Photography Foundation Prize for my solo exhibition 'Blanco' at Foam Amsterdam. I am in the marvellous company of the other three shortlisted artists Dana Lixenberg, Sophie Calle and Taiyo Onorato & Nico Krebs.
The winner will be announced at a special award ceremony on 18 May 2017 at The Photographers' Gallery in London. Jury: Susan Bright, Curator; Pieter Hugo, Artist; Karolina Lewandowska, Curator of Photography at Centre Pompidou Paris; Anne-Marie Beckmann, Director, Deutsche Börse Photography Foundation and Clare Grafik, Head of Exhibitions, The Photographers' Gallery as the non-voting chair.
-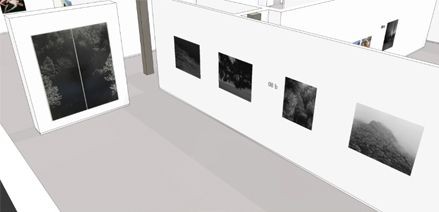 Pier 24 Photography, San Francisco
april 1 - january 31 2018
Soon my photo work will be presented in a wonderful group show at the very special Pier24 Photography in San FranciscoThe exhibition looks at two historic photography shows, New Documents (NY, 1967), and New Topographics (NY, 1975). 
Featuring the work of 9 artists, originally shown in these celebrated exhibitions, alongside 6 contemporary artists, the show will look at the development of a visual language that has been passed down. Curated by Christopher McCall.

Exhibiting photographers:
Diane Arbus, Lee Friedlander, Garry Winogrand
Robert Adams, Henry Wessel, Nicholas Nixon
Bernd & Hilla Becher, Stephen Shore and Lewis Baltz
and
Alec Soth, Vanessa Winship, Eamonn Doyle
Latoya Ruby Frazier, Ed Panar and Awoiska van der Molen

-
New publication arriving
march 2017
In March my new publication 'Blanco' will be ready. The book will be bound as a double cahier in a canvas softcover. Designed by Hans Gremmen, with a text by essayist Arjen Mulder. More details follow soon!

-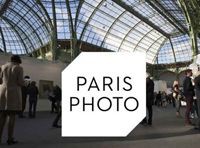 Paris Photo Fair
november 10 - 13 2016
My photo works will be presented by Purdy Hicks Gallery
Booth D37, Grand Palais, Paris

-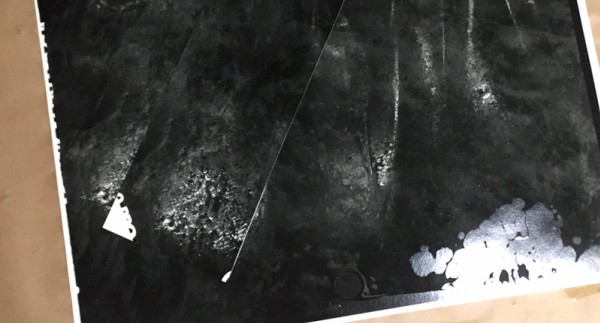 Solo Exhibition Unseen photo fair
september 23 - 25 2016
I'm preparing to show my newest photo works in a solo exhibition with
Kristof De Clercq gallery at Unseen fair Amsterdam.
Visit the gallery at the main location de Gashouder.
For updates on my activities these days follow me at Instagram
-
Photo London
may 18 - 22  2016
Purdy Hicks Gallery will present my work at the Photo London Fair.
I hope to see you there. Booth D37 - Somerset House
-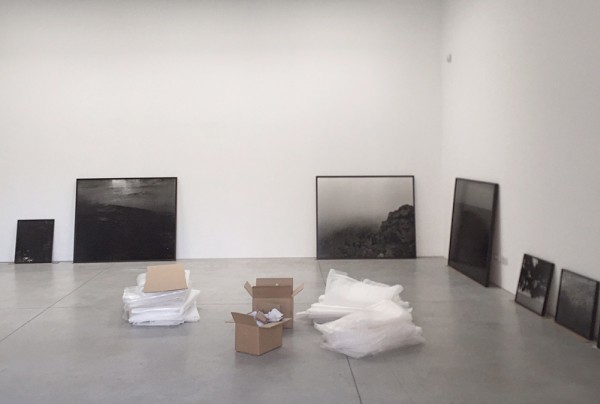 Solo Exhibition
may 8 - june 26    2016
I invite you to come and see my latest work in a solo show at my Belgium gallery:
Kristof the Clercq Gallery in Ghent. Welcome!
Current Exhibitions
Deutsche Börse Photography Foundation Prize
march 3 – june 11 2017
Shortlisted artists exhibiting at The Photographers' Gallery:  Dana Lixenberg, Sophie Calle and Taiyo Onorato & Nico Krebs, Awoiska van der Molen
Pier 24 Photography, San Francisco
april 3 - january 31 2018
The exhibition 'The Grain of the Present' held at Pier 24 looks at two historic photography shows: New Documents (NY, 1967), and New Topographics (NY, 1975). 
Featuring the work of 9 artists, originally shown in these celebrated exhibitions, alongside 6 contemporary artists, the show will look at the development of a visual language that has been passed down.
a.o. Diane Arbus, Lewis Baltz, Lee Friedlander, Garry Winogrand, Vanessa Winship, Eamonn Doyle, Alec Soth, Awoiska van der Molen
Garage Rotterdam, NL
february 8 - april 16 2017
'How to disappear completely' a.o. Sarah van Sonsbeeck, Fiona Tan, Constant Dullard, Awoiska van der Molen